1st Quarter Manifesting Moon
When:
July 8, 2019 @ 7:00 pm – 9:00 pm
2019-07-08T19:00:00-04:00
2019-07-08T21:00:00-04:00
Where:
The Rock Store
154 Harbord Street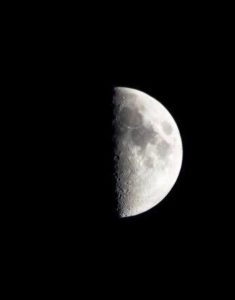 Join us in circle as we harness the energies of the generating  first quarter moon close to the Summer Solstice within the eclipse period of the Summer, a perfect time for calling it in!
The 1st quarter moon is known as the manifesting moon in the peak of her generating power as she moves towards the full moon.  This moon has movement as it gathers energy and light abundance as it makes it way towards the goal.
The First Quarter, is a time when energies are most conducive to attraction; this is the best time for magic that draw things outside of yourself to you. At this quarter moon; Cancer and Libra stir our emotional needs and desires.
The energies of the Sun in Cancer and Moon in Libra will be at play during this night; 7 days after a New Moon in Cancer and Total Solar Eclipse! Moon phases in Libra speak to our social life; romantic partnerships, friends, classmates and co-workers, a time to manifest equality, balance, compromise and true love.
Join us on this manifesting moon to cultivate seeds of love and kindness in our relationships. Please bring a journal, pen a bottle of water.