Dance Temple ~ A 6 Week Women's Dance Circle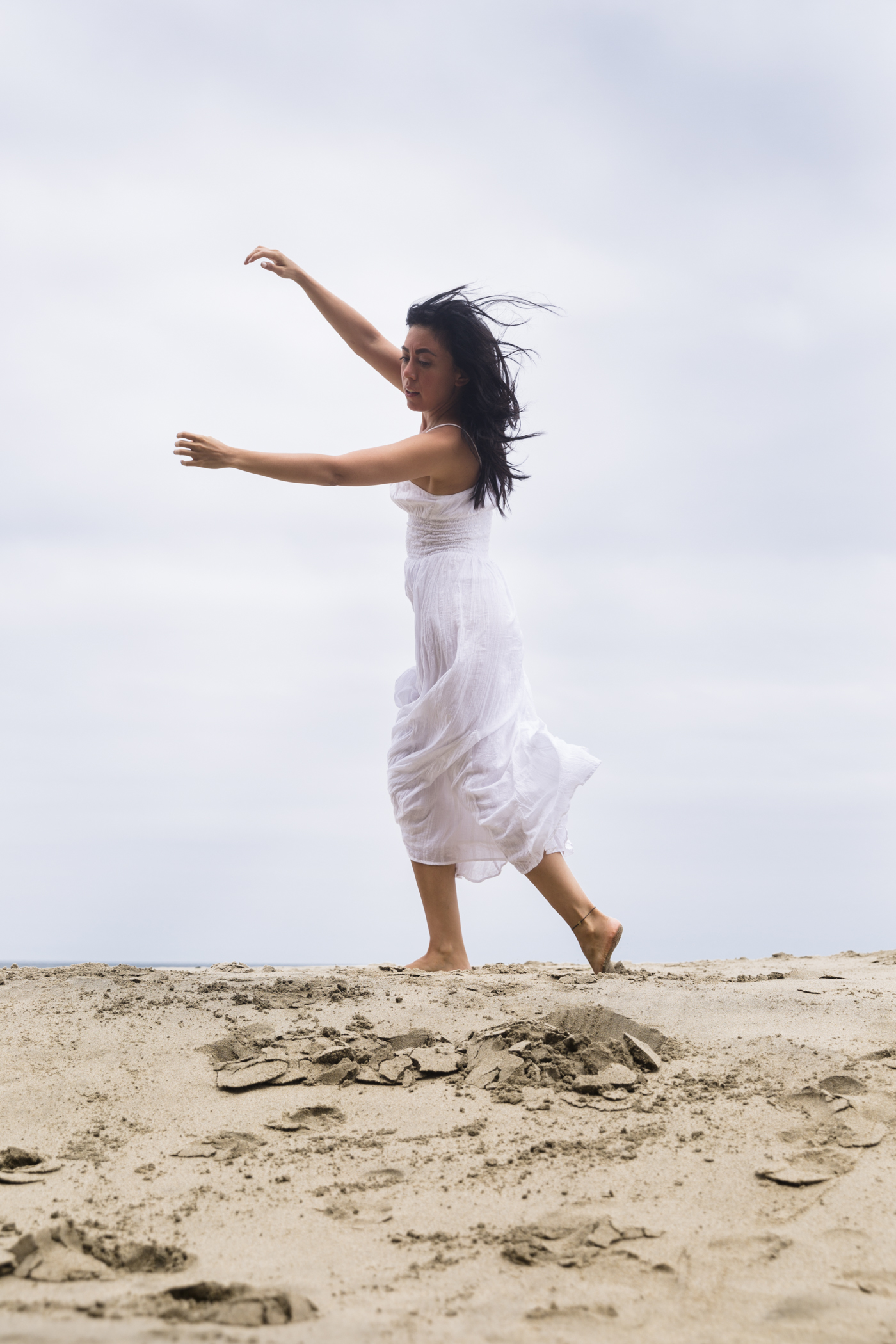 Dance Temple
Our sacred container is the dance floor, it is both a mirror and an ecosystem.
A place where we can safely be a witness and be with our all of who we are.
A place where we can choose to lean into and move with our pain, our fears, our doubts, our love, our joy, our bliss.
A place where the abandoned, rejected, forgotten pieces of ourselves are accepted, welcome, and claimed back into the whole.
The dance floor also gives us an and open landscape of fertile ground to rest in, to play, to rediscover, and create a new reality through movement and intention.
Dance Temple is for the Woman who wants to reclaim the wisdom and power innate to her body and spirituality
Especially if you have been:
Looking to deep dive into your spiritual path.
Feeling ready to show up authentically with all of who you are.
Have been craving an oasis where you can tune-in to your bodies inner wisdom, for guidance, direction and inspiration.
Seeking to participate in woman-centered rituals and acquire tools to gain a deeper connection to your spirituality and divine essence
Feel called to be in circle with like-minded women where you can feel accepted and supported as you are
Love to dance and want to use it as a tool for your spiritual growth
If you answered YES, Welcome to the Circle!!
6 Week Women's Ecstatic Dance Ritual & Circle
(closed group for full series, no drop-ins)
There are 12 spots around the circle, We will meet together as a group for 6 weeks to facilitate going deeper and honouring the energies of the sisters that arrive to be part of this journey. The circle will close after our first week, no drop ins.
WEEKLY FLOW:
We open our time together in circle, creating our collective altar. A poem or piece for contemplation will be shared, followed by some reflection questions to help guided us in setting our personal intentions. Liz will then gently guide us in a meditation/ embodiment practice, as we move into meeting ourselves through freestyle dance/ecstatic dance guided by a 75min dj'ed world music set. We will close our movement journey with a guided meditation, and take time for personal reflection/journaling, and sharing in a circle of loving sisterhood.
FALL SERIES DATES: Sunday Nov 10th – Dec 15th

Week 1: Honouring our Cycles, Acknowledging where you are at in your journey
Week 2: Earth to Ether – Body Wisdom, Intuition & Accessing Higher Realms
Week 3: Opening The Circle – Opening the Gateway to Transformation
Week 4: Invocation – Harnessing the Power of your Feminine Nature
Week 5: Activation – Embodied Alchemy & Manifestation
Week 6: Closing The Circle – Surrendering to the knowing of our Divine Nature
WHAT YOUR WILL RECEIVE FROM THIS 6 WEEK CIRCLE:
*2 weekly hours of dance ritual
*Weekly take home embodiment exercises and question for deeper integration
*Deeper appreciation, joy and connection to your body
*Greater understanding of who you and how you are showing up in the world
* Access to discounted one-on-one sessions with Liz
*Access to 1, 30 min check-in coaching calls with Liz
WHERE & WHEN:
Sundays 5:30-7:30pm @ Dance Makers in the The Dance Annex 527 Bloor  (Major Intersection Bloor & Bathurst Street )
INVESTMENT:
$205 Early bird until september 29th
$225 Advance until october 20th
$250 Regular (If spots remain)
Secure your spot here via etransfer to liz@lizdiaz.ca with password "dancing" or via paypal https://paypal.me/ConsciousDanceCA
Are you a student and need a subsidy? 2 subsides spot is available. Please email liz@lizdiaz.com to chat about this option.
About the Dance
Liz will lead a DJ'ed dance (a fusion of Ecstatic Dance & DOWH non-facilitated and lightly facilitated practice) for deep connection and expansion and exploration. Ecstatic Dance is a a unique freestyle dance experience, guided by music. There are three simple basic guidelines to Ecstatic Dance. We dance barefoot. Silent Space. No drugs or alcohol. What is Dance Our Way Home (DOWH)? DOWH supports women to embrace and celebrate our Sacred Feminine, to be free from restraints, to be enamoured by our own breath and dance, and to fall head over heels in love with our self and with everything and everyone" – Erica Ross co-founder of DOWH
What People are Saying About Dance Temple
"Seamlessly perfect musical journeys that caused body provoking connections"
"Musical mystical meditations for my body"
"Reverent awareness through dance connection"
"This dance series help me ground into my body, find freedom and set myself lose"
"A safe space for me to explore my bodies needs through movement and connect to the divine"
"I had a great experience attending the Dance Temple Series, it was truly a space where I was invited and welcomed to move and dance as I felt called to. It gave me permission to freely express myself"
"Dance Temple challenged me to go inward and learn to listen to my inner guidance and trust my path"~ Elena
"Liz than you so much for creating and providing such a nourishing and safe space to connect, ground, release laugh, cry, learn, remember, reflect, set intentions and have fun. These past few weeks have been an absolute pleasure and blessing, Dance Temple has reminded me of the beauty that my body can feel when it is moving, and I allow l life to flow freely through me" ~ Martine
"Loved having a place where I could come to weekly to dance to great music, and create altars and rituals that acknowledged my divine feminine energy"
"Thank you for gracefully creating a safe space for women to explore movement and dance as a means of self-discovery. It has been a wonderful exploration for me. I have realized that profound personal change can happen through mindful movement"
"I learned new tools that help me get clarity, and connect with myself. I felt very supported in my journey. Liz does a great job of creating a very open and judgment free environment. I liked the format of each session with a theme to explore, the music and dance journey an opportunity to reflect and share in circle with other like-minded women made it for a powerful experience" ~ Natalia
"Liz I am so grateful and blessed to have found you and the dance temple series. I hadn't dances in years and forgot how restorative it is for me. I'm reminded of the quote the mind benefits from stillness and the body from movement. This circle has been and incredible benefit to me. Thank you. Love Christina
Dance temple has allowed me to explore the parts of me that don't yet have word and uncover them through movement, all within the safety and support of an incredible circle of women. This series has lefts me feeling and excited for the possibilities to come in my life.
"What an experience! Liz is a phenomenal, compassionate facilitator. From the moment you step into the space to the moment you leave, you can feel all the love and care she has put into creating a safe and welcoming space. She truly creates an experience for you to move, shift, transform, laugh, cry and explore the depths of your being. You can feel her passion in her attention to detail from the music she chooses, the words she speaks and how she facilitates the beautiful, flowing energy. Thank you for the amazing and beautiful women's circle and dance experience." – Sam Warren – Holistic Wellness Practitioner
I attended Liz's Fly Free women's circle and ecstatic dance a few weeks ago on my birthday and it was the greatest gift I could give myself! To share in sacred space with sisterhood, support, intention, connection, and magic as we all pushed ourselves to spread our wings wide and fly free, was intimately divine to me! And the love, presence and pure sweetness that emanates from Liz Diaz makes her the perfect guide! – Shannon Glashan – Women's Circle & Dance Ritual Participant