Dance Temple ~ A 6 Week Women's Dance Circle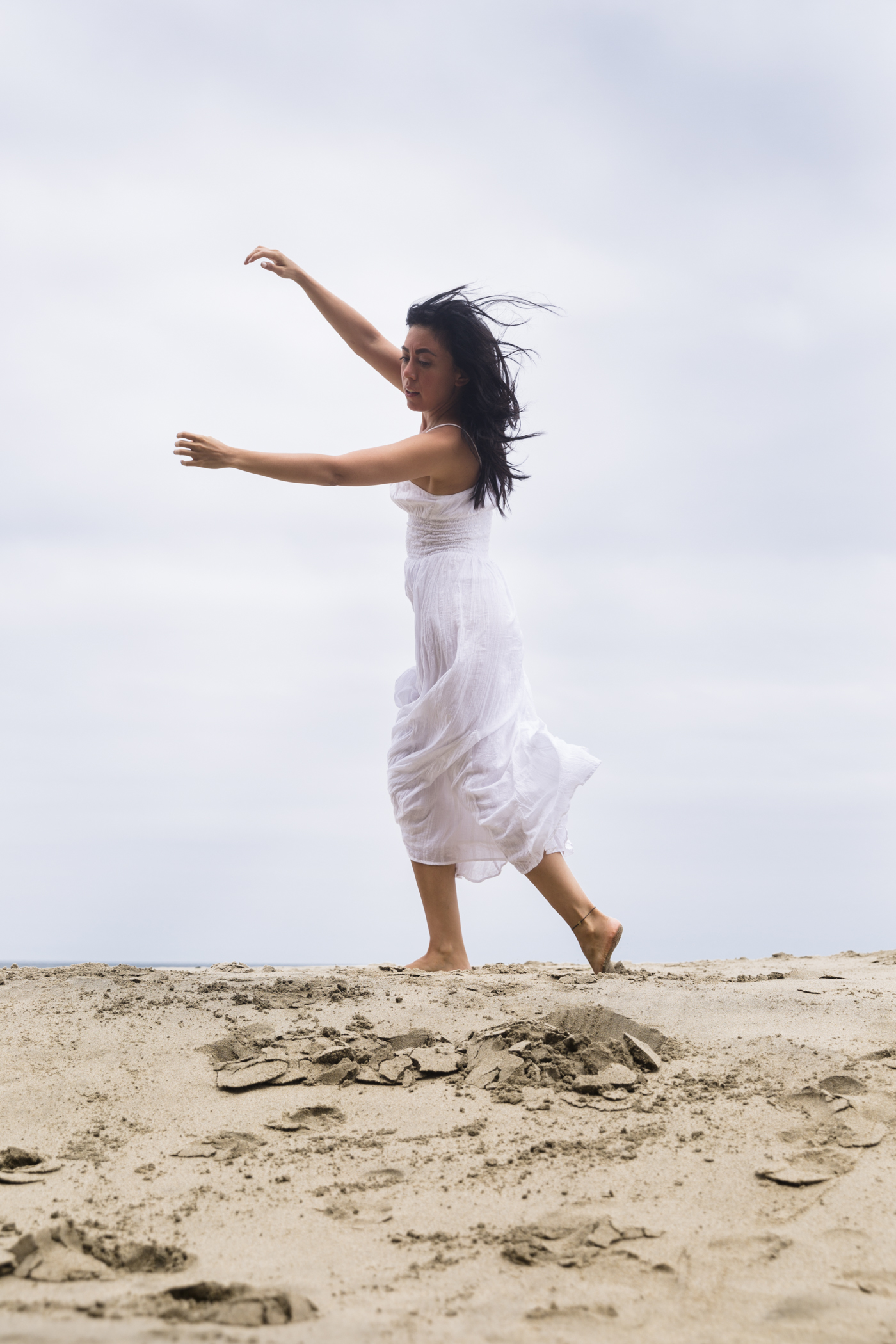 Close your eyes… Take a breath… Now gently follow your breath inside your body… Take another pause… This time take a slightly deeper breath and follow it once more inside, see where it takes you. Sense what your breath awakens inside of you…Is it a sound that moves through your throat, is it a gentle wave of pleasure arising from feeling your spine and hips expanding as you breath, is it a light that you sense flowing from your heart?… This sensation may be subtle or may be strong… Continue to follow the sensations until you feel an impulse, a spark to move into movement.
Let your body lead… How does She (your highest-self, goddess, divine, mother earth) arise through your body? What does She want to tell you through movement? What guidance does She have for you, that is waiting to be embodied.
You are the vessel. Let yourself open to receive her.
Dance Temple ~ 6 Week Women's Dance Ritual & Circle
(closed group for full series, no drop-ins)
Our sacred container the dance floor, it is both a mirror and an ecosystem. A place where we can safely be a witness and be with our all of who we are. A place where we can choose to lean into and move with our pain, our fears, our doubts, our love, our joy, our bliss. A place where the abandoned, rejected, forgotten pieces of ourselves are accepted, welcome, and claimed back into the whole. The dance floor also gives us an and open landscape of fertile ground to rest in, to play, to rediscover, and create a new reality through movement and intention.
Each week we open our time together in circle. Liz will share a poem or piece for contemplation, followed by some reflection questions to help guided us in setting our intentions. We will gently move into ritual and guided meditation then move into meeting ourselves in moving prayer/ritual, moving meditation (freestyle dance/conscious dance/ecstatic dance) guided by a 75min dj'ed music set. We will close our journey with a guided meditation, and take time for personal reflection/journaling, and sharing in a circle of loving sisterhood.
There are 12 spots around the circle, and the circle will close after our first week, no drop ins. We will meet together as a group for 6 weeks to facilitate going deeper and honouring the energies of the sisters that arrive to be part of this journey.
This series is for the Woman who wants to reclaim the wisdom and power innate to her body and spirituality.
Next Series Starts September Dates & Location to Be Announced

Week 1, November 13th: Honouring our Cycles
Week 2, November 20th: Earth to Ether – Body Wisdom, Intuition & Accessing Higher Realms
Week 3, Nov 27th: Casting The Circle – Opening the Gateway to Transformation
Week 4, Dec 4th: Invocation – Harnessing the Power of our Feminine Nature
Week 5 Dec11th: Activation – Embodied Magic & Manifestation
Week 6 Dec18th: Closing The Circle – Surrendering to the knowing of our Divine Nature