About Liz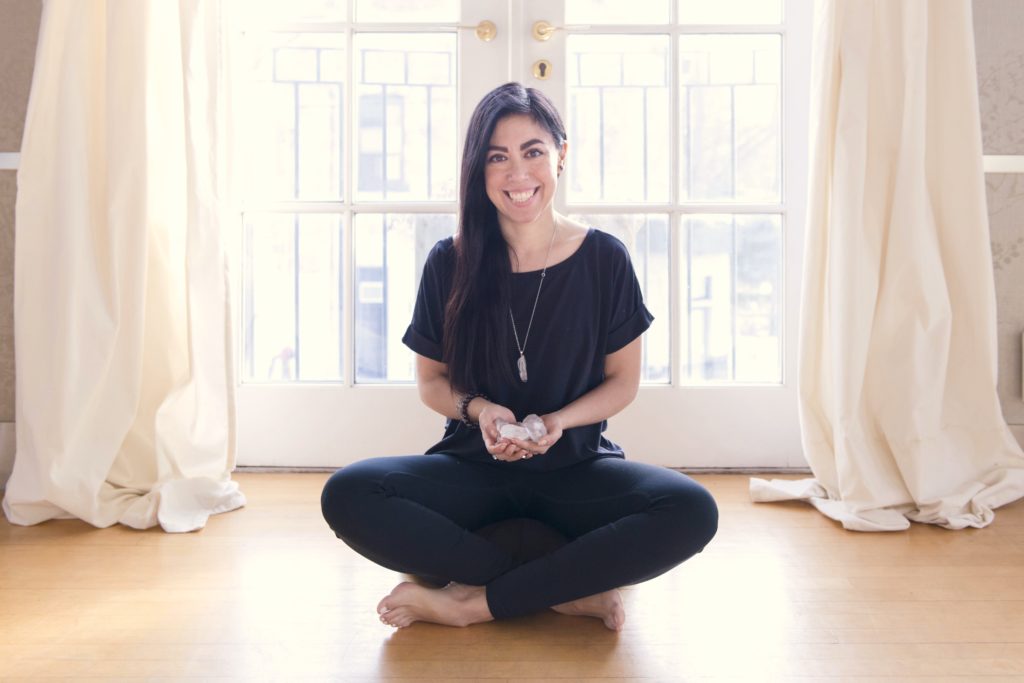 The greatest lessons that I have learned from my journey that I wish to share with you is….everything we want, and need comes from our connection to the divine within, but we have to be able to hear the call and act on it. To live from our centers,from our intuition, we must restore, reconnect, explore and create new ways of embodying the divine feminine.
My calling is to hold sacred space for you to cultivate more self love, authenticity, empowerment, self-actualization, happiness and health.
Liz started her path in help others in the field of social work; as her personal journey brought her closer to her own spiritual truth, she has acquired training as a Women's Wellness & Spiritual Empowerment Coach, Yoga & Meditation Teacher, Expressive Arts Facilitator, Conscious Dance Facilitator & DJ, Reiki Master & Crystal Therapy Practitioner & Doula.  Over the last 6 years she has been working and offering holistic healing services, and conscious community events in Toronto, Canada.
Liz's has been hosting women's only ecstatic dance circles for the last 7 years. Her calling and passion is to hold and create spaces that inspire women to explore and cultivate embodied awareness and connection to the divine feminine within! 
In In 2012 she became a certified teacher of Dance Our Way Home (DOWH) (a sacred dance practice for women, that incorporates goddess wisdom & expressive arts), 2013 she created Conscious Dance Parties Toronto a monthly dance party that infuses live and dj'ed music, holistic healing and raw food. She is also a resident DJ with Ecstatic Dance Toronto. When she is not in toronto she is hosting ecstatic dance retreats in the sacred valley of Peru.
My Inner Guide
I am a woman who hit rock bottom…
I am a woman who was lost…
I am a woman who heard the faint inner whisper that there was something more to life
I am a woman who listened and took a chance, dove into the unknown because something in my gut told me it was the right thing to do
My journey has had many spirals, some of light, some of darkness but I have not been alone on my path,  my greatest teacher, guide, friend and challenger was with me the whole time.
The Divine within…
Many blessings to you on your journey
Love,
Liz