The Unexpected Path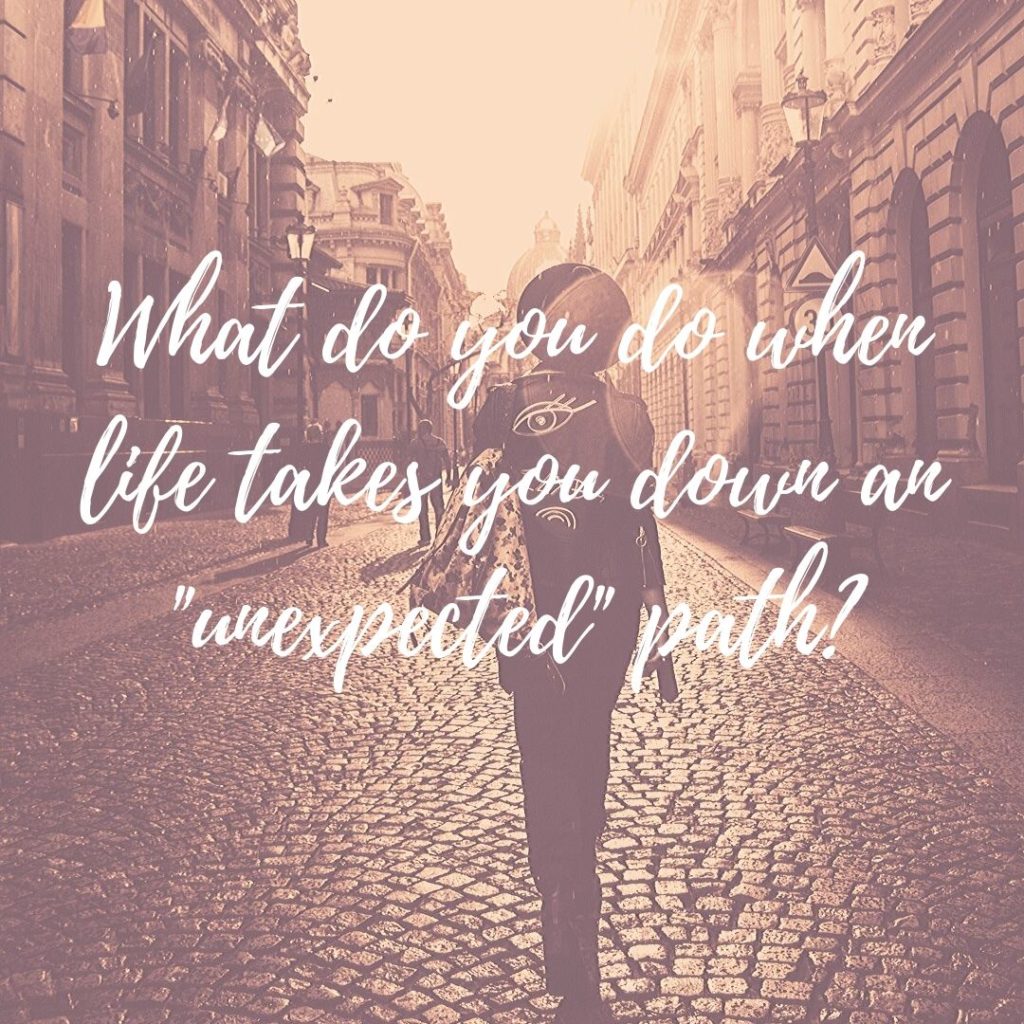 What do you do when life takes you down an unexpected path?
It is so easy for us to get caught up in the fear of change.
To not trust that we are sourced enough to handle whatever comes our way.
To doubt and question the new path; to resist and hold on for dear life to the path that we know.
Even good change can be seen as a threat to our safety.
Because the unknown is filled with danger, even when we are being lead to something bigger, better, or brighter.
There have been so many times when I have been "taken" down an unexpected path, and at first the path might have been challenging, and trigger me in all the right places that cause a perceived breakdown, but really it was a breaking open.
It was the path that I needed to be on, I just couldn't see it.
Sometimes we are so comfortable in our lives, that something "unexpected", has to take place to get us back on track. Back to the journey that is in our highest alignment. To the journey that helps us grown and expand into our purpose.
And sometimes these unexpected paths, aren't so unexpected. They have be nudging us for a while; but we could find a way to create the changes ourselves. So the universe/higher-self does it for us, sometimes not in the kindest ways to wake us up. Tough love.
Next time life takes a turn in an unexpected direction I invite you to:
~ Trust that the universe and your highest-self are holding the correct road map.
~Ask for support from a friend/coach/therapist who can help you see beyond the confusion, so that you can take action from your heart rather than from a place of fear.
~Lean into your prayer, affirmation and ritual practices, to help you feel sourced and grounded while you navigate the changes.
~Do not let your brain spin you out of control. Re-write your fears. Our fears try to keep us safe, an can get hypervigilent. Let them know your ok, and you figuring things out; they can take a time-out.
~Make sure that your eating, exercising, and keeping up with the self-care; sometimes it's the first thing to go when we are stressed but it's what we need the most.
Below I have included some affirmations that may be supportive to you during times of change.
May you continue to remember that you are infinitely supported and loved, Liz
~ The universe/source supports my success.
~ I face this challenge with strength and know that I will get through this.
~ I believe in my talents and skills to make things better wherever I go.
~ I am stronger, wiser and more confident with each new day.
~ I am strong, courageous and worthy of all good things.
~ I now step out of my comfort zone to become the person I believe I can be.
~ I am letting go of what I cannot change.
~ New and exciting opportunities are ahead of me – I am creating my destiny.
~ This change comes right on time and is exactly what I needed.